SINGAPORE CULT & UNDERGROUND FILM FESTIVAL (SCUFF) 2016
After the overwhelming response to our experimental mini film festival (SCUMSCOPE) last year, we are happy to announce the return of the film festival for 2016, under the new name of SCUFF! This year, we handpicked 4 outstanding independent films covering the genre of horror, comedy and documentary. Be sure to catch them all!
---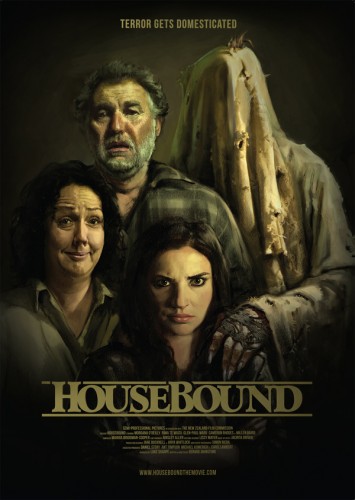 HOUSEBOUND
—
DATE: 24 March 2016, Thursday
TIME: 8:30pm
VENUE: The Projector
—
• New Zealand Horror Comedy
• 2014 SXSW film festival favourite & Winner of Dead By Dawn Film Festival 2014
• NC16 (Consumer Advice: Violence & Gore)
• $13 per ticket
—
TERROR GETS DOMESTICATED
Synopsis: 
Kylie Bucknell (Morgana O'Reilly) is forced to return to the house she grew up in when the court places her on home detention. Her punishment is made all the more unbearable by the fact she has to live there with her mother Miriam – a well-intentioned blabbermouth who's convinced that the house is haunted. Kylie dismisses Miriam's superstitions as nothing more than a distraction from a life occupied by boiled vegetables & small-town gossip. However, when she too becomes privy to unsettling whispers & strange bumps in the night, she begins to wonder whether she's inherited her overactive imagination, or if the house is in fact possessed by a hostile spirit who's not particularly thrilled about her return.
---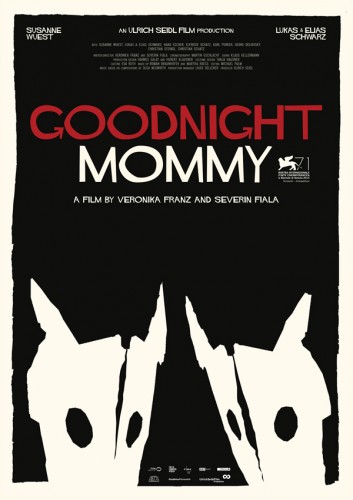 GOODNIGHT MOMMY
—
DATE: 25 March 2016, Friday
TIME: 8:30pm
VENUE: The Projector
—
• Winner of 2015 European Award for Best Cinematographer
• Voted one of the Best Horror of 2015
• NC16 (Consumer Advice: Some Violence & Nudity)
• $13 per ticket
—
A MOTHER SHOULD LOOK OUT FOR HER SONS
Synopsis: In an isolated house in the countryside between the woods and corn fields, ten-year-old twins wait for their mother. When she comes back, her head is wrapped in bandages after plastic surgery, nothing is as it was before. Stern and distant now, she shuts the family off from the outside world. Starting to doubt that this woman is actually their mother, the boys are determined to find the truth by any means!
REMAKE, REMIX, RIPOFF
—
DATE: 26 March 2016, Saturday
TIME: 5:00pm
VENUE: The Projector
—
• Documentary on the colourful and bizarre world of Turkish cinema
• 7 years in the making
• R21 (Consumer Advice: Sexual scenes)
• $13 per ticket
—
ABOUT COPY CULTURE & TURKISH POP CINEMA
Synopsis: The Turkish takes on STAR WARS, THE EXORCIST, THE WIZARD OF OZ, RAMBO, E.T., DRACULA, SUPERMAN and countless others. Shameless, charismatic knockoffs and often ridiculous, these films were nothing if not narratively adventurous — robots could appear in a kitchen-sink drama, zombies can show up in a Rambo film. There truly were no rules. Don't think this is all curious fodder for laughs, though. In the '60s, '70s and '80s, the Turkish film industry, christened "Yeşilçam", was a force to be reckoned with. In fact, it was one of the most prolific production industries in the world.
Remake, Remix, Ripoff took seven years to make and it's here to school you on an industry that was the very definition of special. This was an era when Turkey had zero copyright laws so everything — title, concept, musical score, even full-on footage from a pre-existing production, was fair game!
---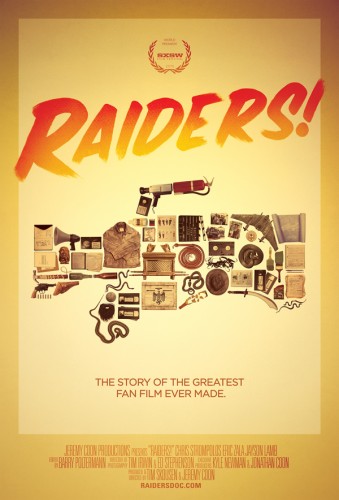 RAIDERS!
—
DATE: 27 March 2016, Sunday
TIME: 5:00pm
VENUE: The Projector
—
• 2015 SXSW Film Festival selection
• Outrageous documentary on a fan film that took over 30 years to complete
• PG13 (Consumer Advice: Some drug reference)
• $13 per ticket
—
THE STORY OF THE GREATEST FAN FILM EVER MADE
Synopsis: In 1981, when Steven Spielberg's RAIDERS OF THE LOST ARK was released, it rocked the worlds of a trio of 11-year-olds from Mississippi. Just as Spielberg was paying loving homage to the pulp heroes and serial adventures of his childhood, so too did Chris Strompolos, Eric Zala, and Jayson Lamb embark on a tribute to Spielberg — by remaking RAIDERS, shot-for-shot! It took eight years but they pulled it off, and their reverent remake earned them the approval of Spielberg himself.
The picture is perfect — well, almost! The boys' adaptation was missing one vital but impossible-to-replicate scene: the fight with the Nazis at the desert airfield. The unearthing of the lads' labour of love reunited the three after years of distance, and attracted documentarians Tim Skousen (ZERO PERCENT) and Jeremy Coon (producer of NAPOLEON DYNAMITE). With the two real filmmakers on hand, the adult Chris, Eric and Jayson get a Kickstarter campaign going to complete their opus. What follows is an intimate, revealing portrait of close friends, emotional conflict, and the audacity to act on one's dreams — all leading up, of course, to the big Nazi death-plane getting blown up!
---
SCUFF 2016 promises to be a wild ride, we hope to see you at our screenings!
P.S: We are still 100% independent and fully self-funded. If you like what we are doing, please donate to help us keep going. All donations will go towards funding the next film festival. Thank you!