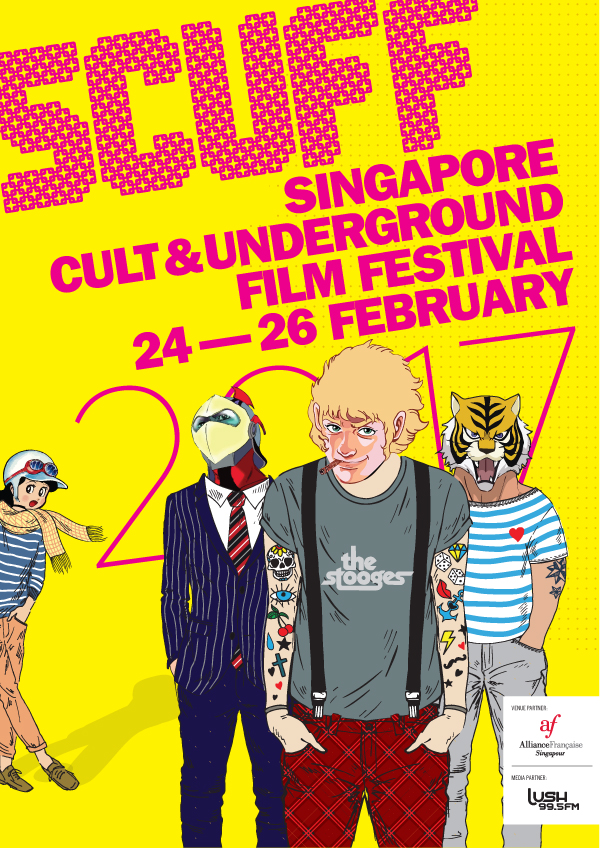 SINGAPORE CULT & UNDERGROUND FILM FESTIVAL (SCUFF) 2017
A lonely farm girl with a disturbing secret,
a tale of brotherhood forged in the unlikeliest of places,
a badass female vigilante from the blaxploitation era,
and the story behind one of the greatest Rock-N-Roll bands of all time.
This year's selection is a wild mix of old & new, and promises a rollercoaster ride of action, emotion and raw power. Definitely something for everyone.
---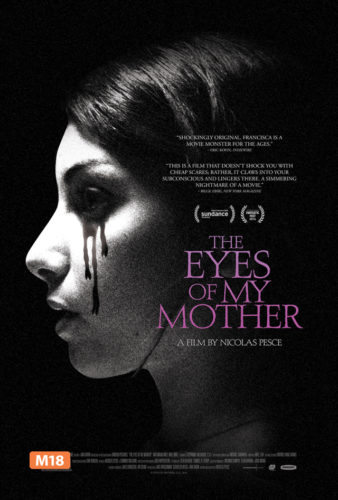 THE EYES OF MY MOTHER
Director: Nicolas Pesce
USA / 2016 / Drama, Horror / English / 76 minutes
Rating: M18 ( Nudity & disturbing scenes)
SINGAPORE PREMIERE
24 February, Friday 8:30pm
Synopsis:
In their secluded farmhouse, a mother, formerly a surgeon in Portugal, teaches her daughter, Francisca, to understand anatomy and be unfazed by death. One afternoon, a mysterious visitor horrifyingly shatters the idyll of Francisca's family life, deeply traumatizing the young girl, but also awakening some unique curiosities. Though she clings to her increasingly reticent father, Francisca's loneliness and scarred nature converge years later when her longing to connect with the world around her takes on a distinctly dark form.
Shot in crisp black and white, the haunting, and at times disturbing, visual compositions of THE EYES OF MY MOTHER evoke its protagonist's isolation and illuminate her deeply unbalanced worldview.
---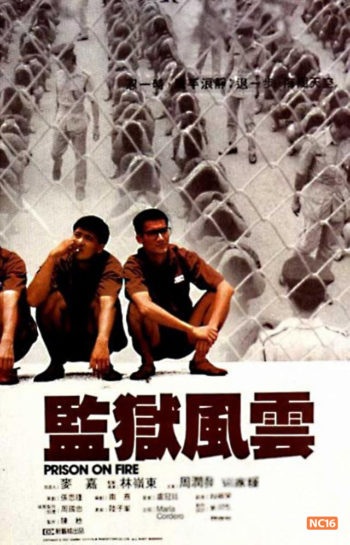 PRISON ON FIRE
Director: Ringo Lam
Hong Kong / 1987 / Crime, Drama / Cantonese (with Eng Subs) / 98 minutes
Rating: NC16 (Coarse language and violence)
Nominated for Best Director and Best Actor in the 7th Hong Kong Awards
25 February, Saturday 4:30pm
Synopsis:
An intense and powerful Hong Kong movie, director Ringo Lam's Prison On Fire is the prison movie against which all others are measured and one of the signature films of legendary actor Chow Yun Fatt.
Lo Ka Yia (Tony Leung Ka Fai) is sentenced to prison on an involuntary manslaughter charge, but his righteous inexperience in prison politics make him an immediate target. Enter seasoned inmate Mad Dog (Chow Yun Fatt), whose carefree attitude hides a deep and thorough understanding of the prison life.
Mad Dog takes Ka Yia under his wing, and just in time, too! The prison is about to be torn asunder by gang rivalries, all orchestrated by the cunning and dangerous Boss Hung (a menacing Roy Cheung), the prison's top security guard. As prisoner morale slowly erodes, will Ka Yia be dragged in, or will he rise above it all? And will Mad Dog finally reach his breaking point?
COFFY
Director: Jack Hill
USA / 1973 / Action, Crime / English / 90 minutes
Rating: M18 (Nudity & Violence)
Quentin Tarantino's all-time favourite Blaxploitation flick
25 February, Saturday 8:30pm
Synopsis:
Regarded as one of the best Blaxploitation genre along with Shaft and Superfly, Coffy has been described as "one of the most entertaining films ever made" by Quentin Tarantino. With Coffy, Pam Grier was catapulted to stardom and iconic status following solid roles in earlier 'chicks in chains' films. Here she plays nurse 'Coffy' Coffin, seeking vigilante justice when her little sister is hospitalised by a smack pusher. Coffy uses her body, bullets and blades to get justice, working her way to the top of the criminal ring!
---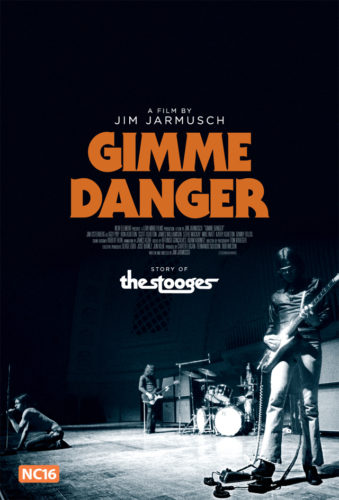 GIMME DANGER
Director: Jim Jarmusch
USA / 2016 / Documentary / English / 108 minutes
Rating: NC16 (Some drug use and coarse language)
SINGAPORE PREMIERE
26 February, Sunday 4:30pm
Synopsis:
Emerging from Ann Arbor Michigan amidst a countercultural revolution, The Stooges' powerful and aggressive style of rock-n-roll blew a crater in the musical landscape of the late 1960s. Assaulting audiences with a blend of rock, blues, R&B, and free jazz, the band planted the seeds for what would be called punk and alternative rock in the decades that followed. Jim Jarmusch's new film GIMME DANGER chronicles the story of The Stooges, one of the greatest rock-n-roll bands of all time.
GIMME DANGER presents the context of the Stooges emergence musically, culturally, politically, historically, and relates their adventures and misadventures while charting their inspirations and the reasons behind their initial commercial challenges, as well as their long-lasting legacy.
---
SCUFF2017 Merchandise is now available!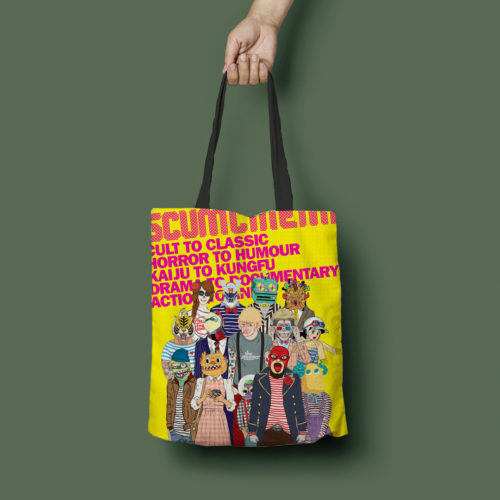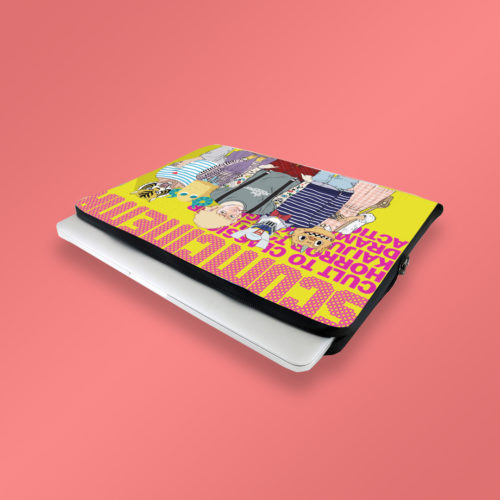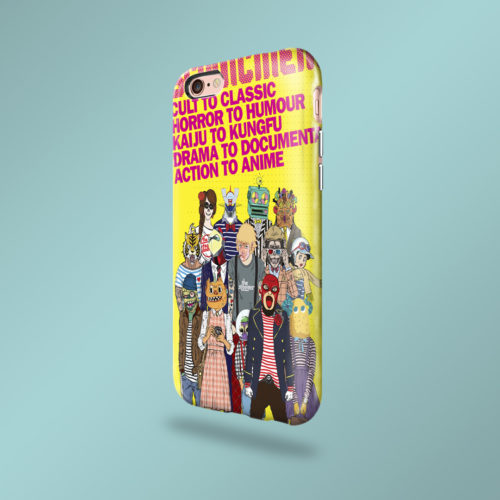 ---
We hope you like our selections, see you at the cinemas!
P.S: We are still 100% independent and fully self-funded. If you like what we are doing, please donate to help us keep going. All donations will go towards funding the next film festival. Thank you!