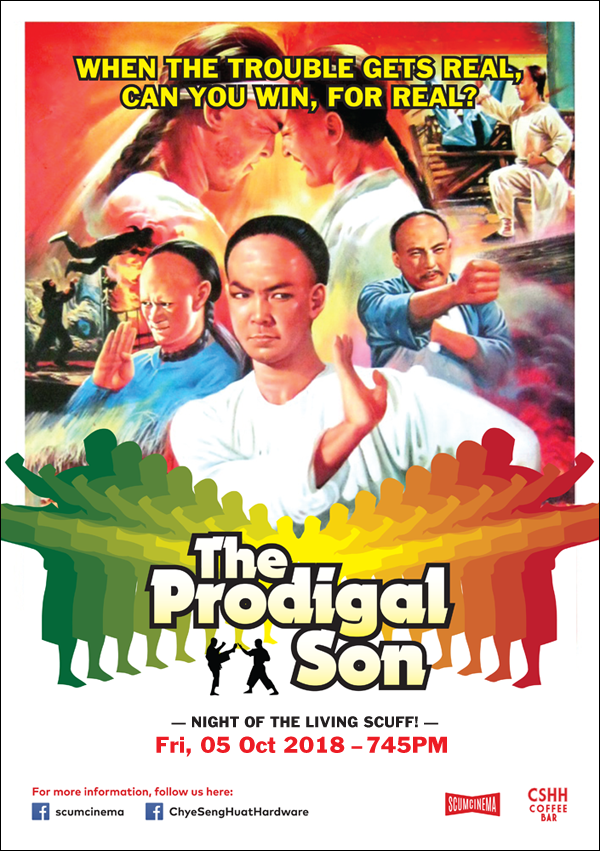 Night of the Living SCUFF is back!
We will be featuring The Prodigal Son, widely touted as one of the best Kungfu movies ever made. It features two of Hong Kong's greatest action luminaries, Yuen Biao and Sammo Hung.
When was the last time you watched a good Kungfu flick under the pale moonlight while sipping a cold brew? Well, now you can!
Tickets can be purchased here!
(Seats are very, very limited, so book your tickets quickly!)
See you at the movies!