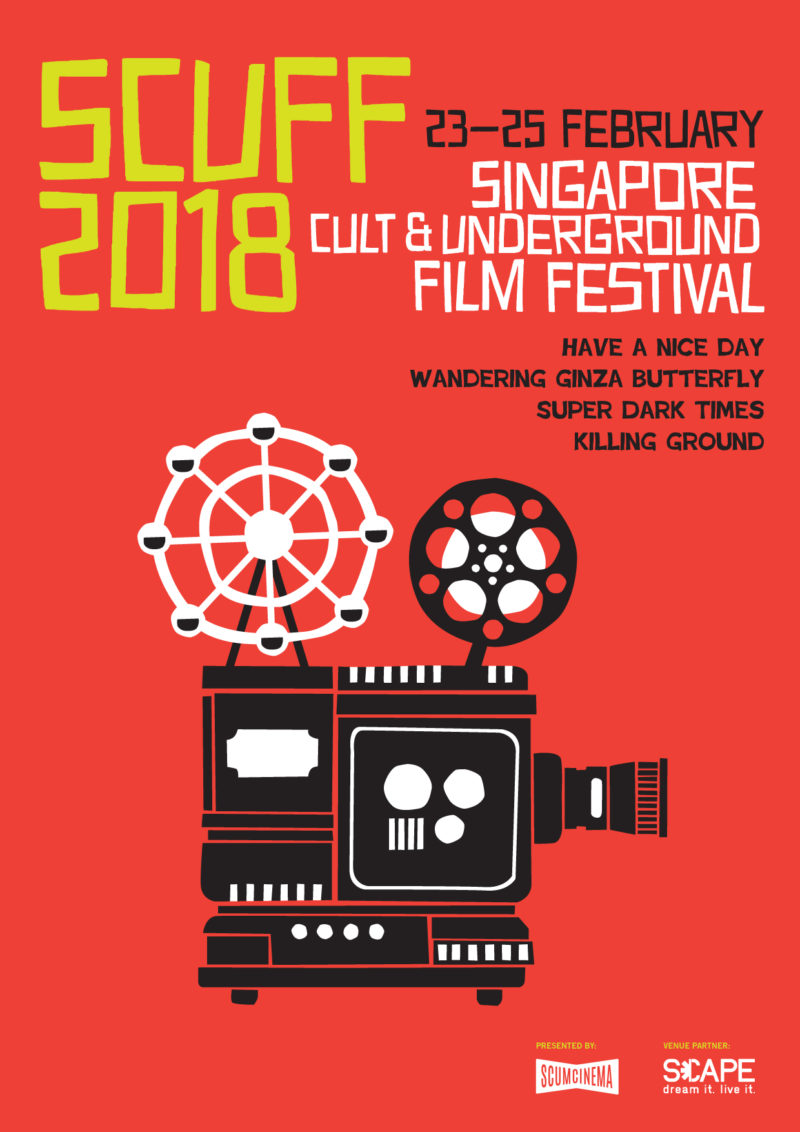 SCUFF is back and this year we are very proud to include in our selection, a groundbreaking chinese animation that has won the prestigious Golden Horse Award for Best Animation Feature for 2017. We have also included two highly acclaimed edge-of-your-seat horror films from the USA and Australia into the mix, and topped it off with a free screening of a classic Yakuza gem from the 70s!  See you at the movies!
---

Director: Liu Jian
China / 2017 / Animation, Crime, Comedy / Mandarin with Eng Subs / 77 minutes
Rating: PG13 (Some coarse language)
SINGAPORE PREMIERE
**WINNER OF 2017 GOLDEN HORSE BEST ANIMATION FEATURE**
23 February, Friday 800pm
Synopsis:
This is a story about money. The real protagonist of Have A Nice Day is a bag of cash and all the characters and plots are circled around it. Xiao Zhang, a driver, is about to get married, but his fiancée called off the wedding because she failed in a recent plastic surgery.
Trying to save his marriage, Xiao Zhang decides to rob his boss, and everything goes terribly wrong after the robbery. Xiao Zhang, as passive as his personality, is taken from place to place, just like that bag of cash. Facing desire, deception, anger, violence, terror, and desperation, what could Xiao Zhang do if he wants to keep money and change his life?
---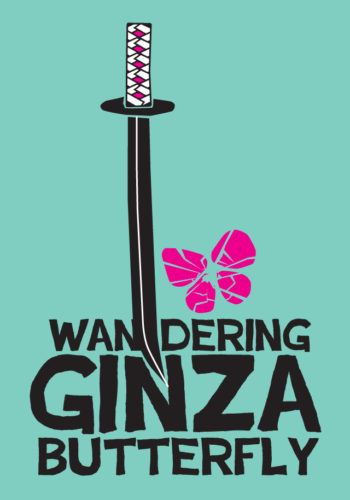 WANDERING GINZA BUTTERFLY



Director: Kazuhiko Yamaguchi
Japan / 1972 / Action, Drama / Japanese with Eng Subs / 95 minutes
Rating: M18 (Sexual scene)
The original 1972 Yakuza cult classic featuring the ever lovely Meiko Kaji!
24 February, Saturday 600pm
***Note: Ticket charges for this film will be fully refunded when you show up for the screening, which essentially means this is a free movie. Why? Because we love you, that's why!
Synopsis:
Gang leader Nami (cult film legend Meiko Kaji) kills a member of a Yakuza group and goes away to prison. Upon her release three years later, she s a shamed woman confined to living in the shadowy world of sex clubs and street gangs. She returns to the city to live with her uncle, a billiard-hall owner, and after befriending pimp, she gets a job working at a hostess club in the chic Ginza neighborhood, where the expensive shops and neon lights conceal a dark world of crime and sexual slavery.
But when a rival gang attempts to muscle in on the club, Nami becomes enmeshed in a violent struggle that forces her to wield a skilled pool cue to defend her uncle's business, and eventually a short sword to wreak bloody vengeance upon her enemies.
SUPER DARK TIMES



Director: Kevin Phillips
USA / 2017 / Drama, Thriller / English / 100 minutes
Rating: R21 (Sexual scene)
An intriguing & immersive psychological thriller that cracks open the essence of friendship.

24 February, Saturday 900pm
Synopsis:
Zach and Josh are best friends growing up in a leafy Upstate New York suburb in the 1990s, where teenage life revolves around hanging out, looking for kicks, navigating first love and vying for popularity.
When a traumatic incident drives a wedge between the previously inseparable pair, their youthful innocence abruptly vanishes. Each young man processes the tragedy in his own way, until circumstances grow increasingly complex and spiral into violence. Phillips dives headlong into the confusion of teenage life, creating an evocative atmosphere out of the murky boundaries between adolescence and adulthood, courage and fear, and good and evil.
---
KILLING GROUND



Director: Damien Power
Australia / 2017 / Horror, Thriller / English / 100 minutes
Rating: NC16 (Violence and coarse language)
Unnerving and violent, this Aussie screamer sure packs a punch!
25 February, Sunday 600pm
Synopsis:
Killing Ground is the story of Ian and Samantha who go camping in a national park over the summer break. They arrive at an isolated campsite to find an SUV and a tent, but no sign of the occupants. As night falls and the campers fail to return, Ian and Sam grow increasingly uneasy. A surprising discovery in the bush unleashes a terrifying chain of events that test the young couple to breaking point.
---
We hope you like our selections, see you at the cinemas!
P.S: We are still 100% independent and fully self-funded. If you like what we are doing, please donate to help us keep going. All donations will go towards funding the next film festival. Thank you!
Save
Save
Save
Save
Save
Save