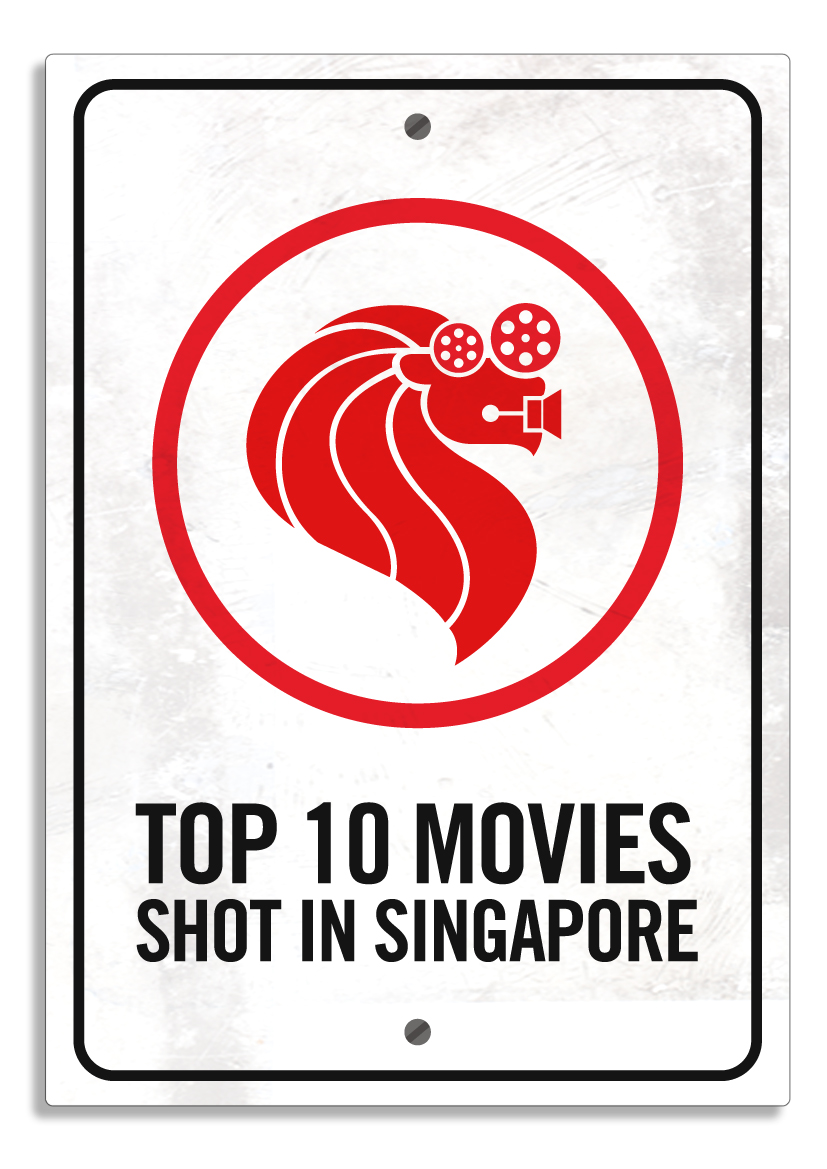 From film royalty like Hitchcock and Méliès (Gaston) to cult figures like Wong Jing 王晶 and Murakami 村上 龍, Singapore's had her ass shot by some of the world's finest.
Here we list the absolute best and/or most important movies (including local ones) Shot in Singapore.
---
10. Krrish (2006)
Superbly childish superhero fun, starring mildly cheesy Hrithik Roshan. Sequel to Koi… Mil Gaya and spawned 2 further sequels, 4 animated films, video games, TV series and comics. The only superhero I know who runs in thin air.
Looks like an ad for Singapore tourism. The usual shallow Bollywood fair, using Singapore as a background without any context of its culture. Perfectly reflects how Singapore aspires to be.
Watch a chase scene here:

---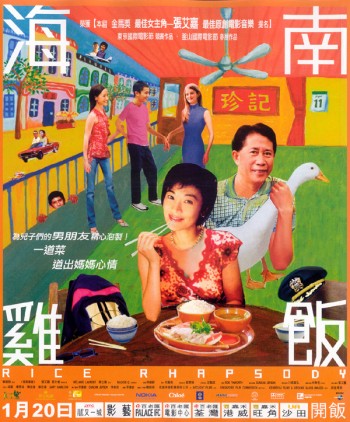 Heehee, not joking here. This film sucks in a very important way. Many Singaporeans consider instead, Singapore Dreaming or (worst) 12 Storeys, a cultural reflection of themselves because they vainly choose to overlook some shameful truths. Such as the lack of Self Respect.
The story is simple. A mum fearing her son being gay, imports a French girl to turn him straight. French girl ended up teaching the family important life lessons instead.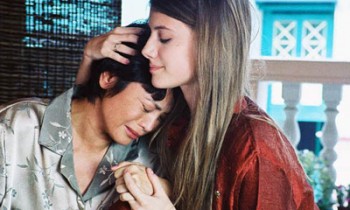 First off, Singapore has always turned its back on what makes her unique. Legally opposed to homosexuality and unofficially marginalising events like Thaipusam in favour of imported ones like Formula One.
Secondly, they love importing "talents" from abroad. Eg. Athletes for international sporting events, Western CEOs for the face of their companies, international artists in favour of nurturing local ones, wives from Vietnam and China, prostitutes, etc . . They bitch about it, but continue doing it, because of an unshakable inferiority complex. Just look at local fashion magazines covers – you hardly ever see any local Asian faces or anyone who doesn't look remotely western.
No wonder this film is so loathed by locals. It not only shows a mum importing foreign talent, it has the foreigner teaching Singaporeans valuable life lessons. The production itself is a testament to this bemoaned behaviour of importing foreigners in place of "inferior" locals. The lead is played by a Taiwanese import, a veteran actress attempting to act and sound Singaporean. If that's not enough, it even co-stars Martin Yan, another import. A Chinese-American celebrity chef, who's not even an actor.
Going by the Hong Kong-Canadian director's other works, the piercing social commentary is completely unintentionally. The outcome was more Tommy Wiseau than Orson Welles – making this a genuine SCUMworthy treat.
---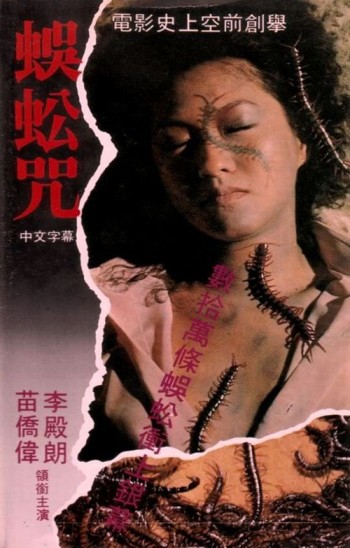 This film rocks! Prominently features Changi Airport, Lion City Hotel & Boat Quay. Classic horror with a strong SE Asian flavour. Many foreigners may not appreciate the impact and relevance of these elements to locals, especially those living through the 80s. Gong Tau(Asian hexes) and Malay Bomohs (black magic practitioners) are very real and everyone's either heard about cases or experienced some. Live centipede, snake and scorpion shows selling miracle medicines shown in the film are a commonplace as were threats of centipedes in our homes. Though nothing here is as frightening as the 80s Asian fashion.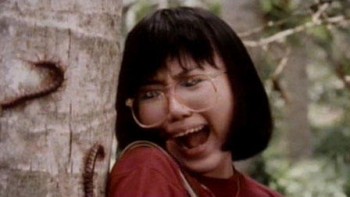 Watch trailer here:

---
7. Forever Fever (aka That's the way I like it 1998)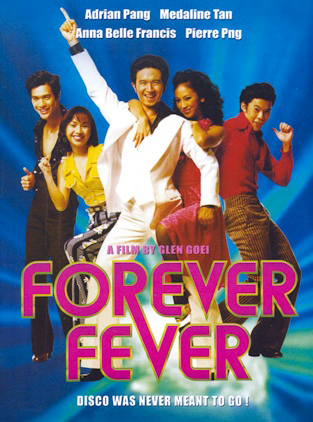 If films had a personality, this would be a gregarious campy uncle everybody loves. He charms Aunties and jokes with Foreigners, without changing accents.
70s period camp – disco, kung fu, ah beng, sex change, romance. Infectious fun. Here is a simple, lighthearted gem of a film one expects out of Singapore. It is sadly, anything but common. Nothing here reeks of Royston Tan and Eric Khoo's studied efforts to present Singapore to Festival juries. Yet it effortlessly captures more aspects of the culture then all their movies combined. On the other hand, it's also way more entertaining than anything from local exploitation extraordinaire Jack Neo.
Contemporary Singapore movies reached (long overdue) puberty recently with Ilo Ilo, but until films like Forever Fever become commonplace, the local scene still hasn't grown any pubic hair.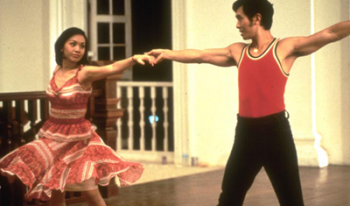 ---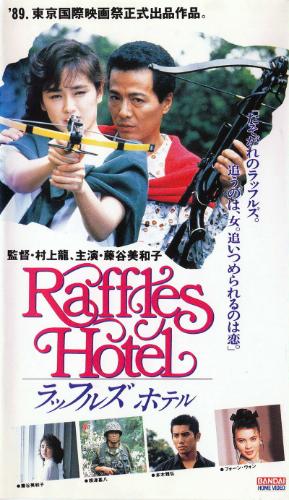 True artistes are never fully understood, even by their own fans. As author and auteur, Murakami Ryū 村上 龍 defies expectations and split opinions. Raffles Hotel is one fine example – and what a tease it is. Just as you think you start to understand or empathise, it waltzes away. One thing I do have in common with the main character though, is dreaming about Durians at night.
Unfortunately, without transgressive elements like in Audition or Tokyo Decadence it easily slips into oblivion. Loaded with so many underlying themes, yet presented in such a simple way. It is the only movie on this list that rewards viewers upon repeat viewing (allow few years in between)
As time passes some things gets dated, others become vintage.
---
5. Penarik Beca (Trishaw Man 1956)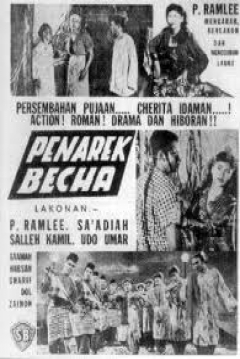 Directorial debut of the most versatile talent in cinematic history and Malaysia's biggest celebrity of all time. As Actor, Director, Composer, Songwriter, Singer, Editor and Producer, screen legend P. Ramlee pwned them all!! No Malaysian can breath his name without a mixture of pride and shame (read up on this). His beginnings and most prolific phase at Shaw Studios' Jalan Ampas Singapore produced many great classics and this is just one of the many.
Made at the time "Police Wear Shorts", many of his films could easily and deservingly fill half this list! (Other notables: Anak-ku Sazali, Ibu Mertuaku, Madu Tiga)
---
Best western movie made in Singapore, hands down! Here, Singapore is not just a location, but a star in its own right. The way we wish Singapore to be remembered and be proud of. Full of character and charm. Before losing her soul to commercialism and progress. An early, honest depiction of the local prostitution scene long before Bugis Street and Pleasure Factory.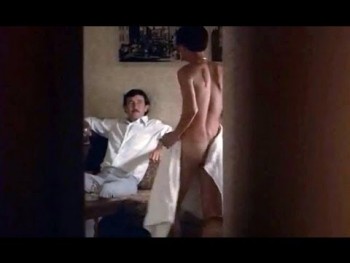 Watch trailer here:

---
3. Ninaithale Inikkum (நினைத்தாலே இனிக்கும் / Sweet Memories 1979)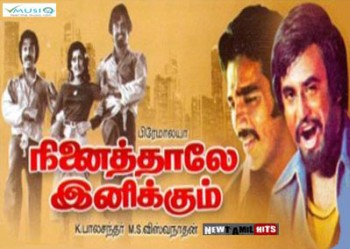 Biggest and most beloved movie in this list. Stars 2nd highest paid Asian actor – Superstar Rajinikanth AND Kamal Hassan! This sweet romantic-tragedy features locations in Singapore that's now nothing but Sweet Memories :'-)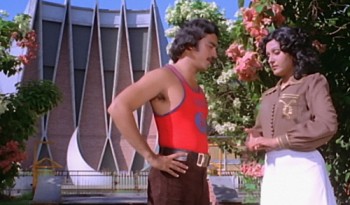 Watch trailer here:

---
2. Documentaries: I hesitated to do this as most of them are not film, but videos. Nevertheless, they are kinda important:
a. Sex: Annabel Chong Story (1999)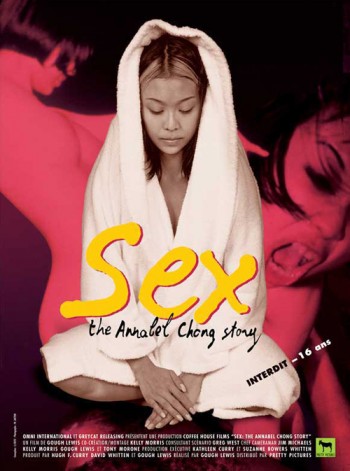 Flash in the pan. Her infamous record was broken soon after. But at the time, Singapore's most famous export.
If local cinema is anything like it's politics, Toh Hai Leong would be Opposition Party. R.I.P.
For a guy who loves talking about movies, the only movie he made is largely about him talking about making a movie. How appropriate.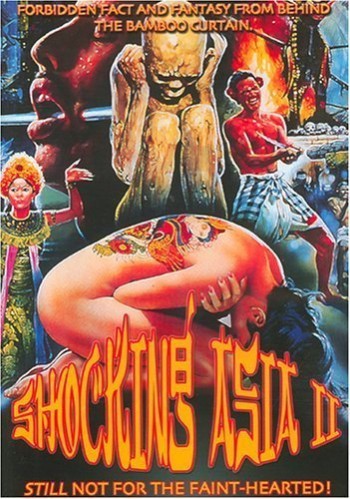 As a kid, most of us had a massive boy-crush on Doctor Shan Ratnam. His courageous surgical procedure, explicitly immortalised on 35mm, made him our hero!
(Side note: fast forward 40 years. Now it's all about Dr Vikram.)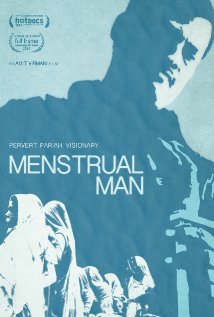 Ok… Not shot in Singapore …but Shot by Singaporean… and I'm breaking the rule cos the title shares my name!!
Watch trailer here:

---
1. Crazy Bumpkin in Singapore (1976) 阿牛奇遇記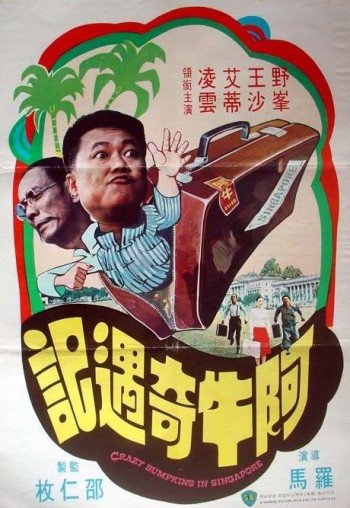 For all Singaporeans, this movie shouldn't need any introduction…
Top of this list has to be a film from Singapore's greatest cinematic export of all time: Wang Sha 王沙 and Ye Feng 野峰. The Laurel and Hardy of Singapore – and sadly, to this day, the ONLY Singapore international super stars.
Unlike contemporary movies that import foreign stars to glam up local productions or foreign movies using Singapore as a backdrop. These 4 movies are Hong Kong productions headlined by Singaporeans. Well-known and loved throughout the region, they have gained popularity for their humour and unique dialect accent.
The Third and final sequel in the highly successful "Crazy Bumpkin" (Ah Niu 阿牛) franchise sees the hilariously irritating title character and Uncle Chou in Singapore. Classic comedy that never gets old. Trust me, watch one and you'll be hooked.
Totally love these movies!! Someone make an Ah Niu 阿牛 toy figurine!!!
(Note: don't watch the dubbed version. Eg. on YouTube. You can easily tell from the difference in Singing voice (that part not dubbed). Worst than Eddie Murphy dubbed over by an Englishman IMHO.)
The iconic intro of the first movie (Crazy Bumpkin 阿牛入城記 – 1974) of the Ah Niu (阿牛) franchise – UnDubbed!! The 4th and final movie is Shot in Singapore!
All other videos of Crazy Bumpkin and its sequels on youtube Dubbed Yau Fung (野峰)'s unique Hakka / Singaporean accent over with bland China-Chinese. A good reason to visit a DVD shop next time u come Singapore!!