SCUM CINEMA PRESENTS:
It Follows
VENUE: The Projector
DATE & TIME: 17, July 2015, 9:30pm
RATING: M18 (Sexual scenes and nudity)
COST: $13
For 19-year-old Jay, fall should be about school, boys and weekends out at the lake. But after a seemingly innocent sexual encounter, she finds herself plagued by strange visions and the inescapable sense that someone, or something, is following her. Faced with this burden, Jay and her teenage friends must now find a way to escape the horrors that seem to be only a few steps behind!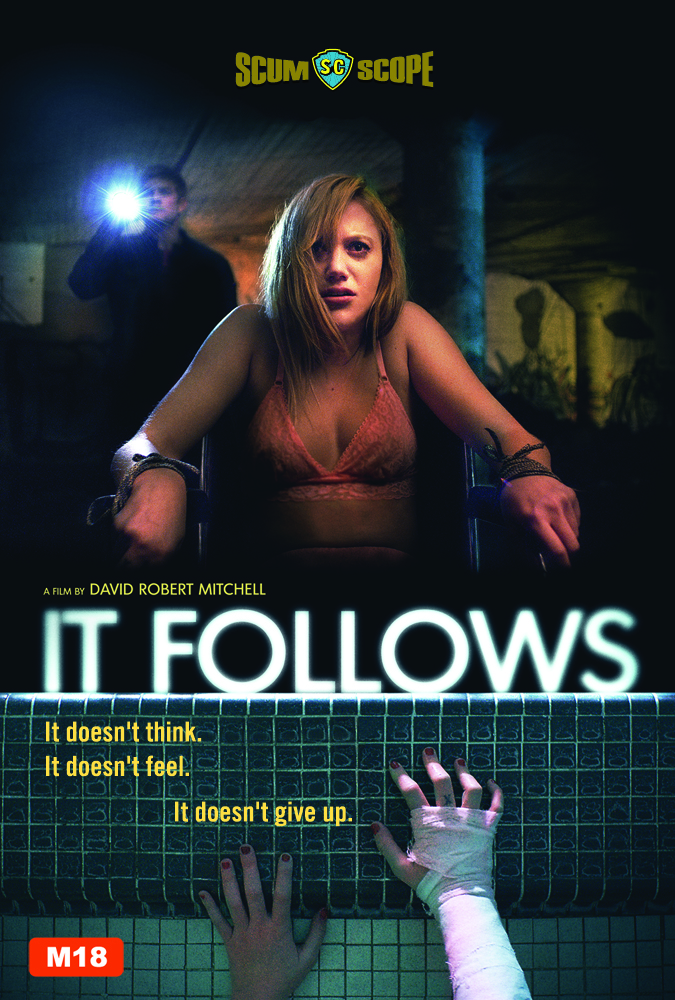 IT FOLLOWS
Writer/Director: David Robert Mitchell
Cast: Maika Monroe, Keir Gilchrist, Greg: Daniel Zovatto
2014 | 100min | United States | M18 (Consumer advice: Sexual scenes and nudity)
IMPORTANT NOTES — PLEASE READ
"It Follows" is rated M18. Only people aged 18 years or above on the day of screening are allowed into the theatre. Please have your ID ready for checks — you will not be allowed entry if you fail to produce a valid ID upon request.
This is a special ticketed event. Unlike other SCUM Cinema events, there will be no refunds for this film. Upon payment, simply turn up for the event and show us your ticket reservations on your smartphone or if you don't have a smartphone, just tell us your name on arrival.
You are allowed to purchase a maximum of 4 tickets per transaction. Seats are issued on a first-come, first-served basis (free seating arrangement).
"It Follows" will start screening at 9:30PM on 17 July 2015. Please be at The Projector by 830PM to register and collect your wrist tags.
NOTE: All tickets sold are non-refundable.