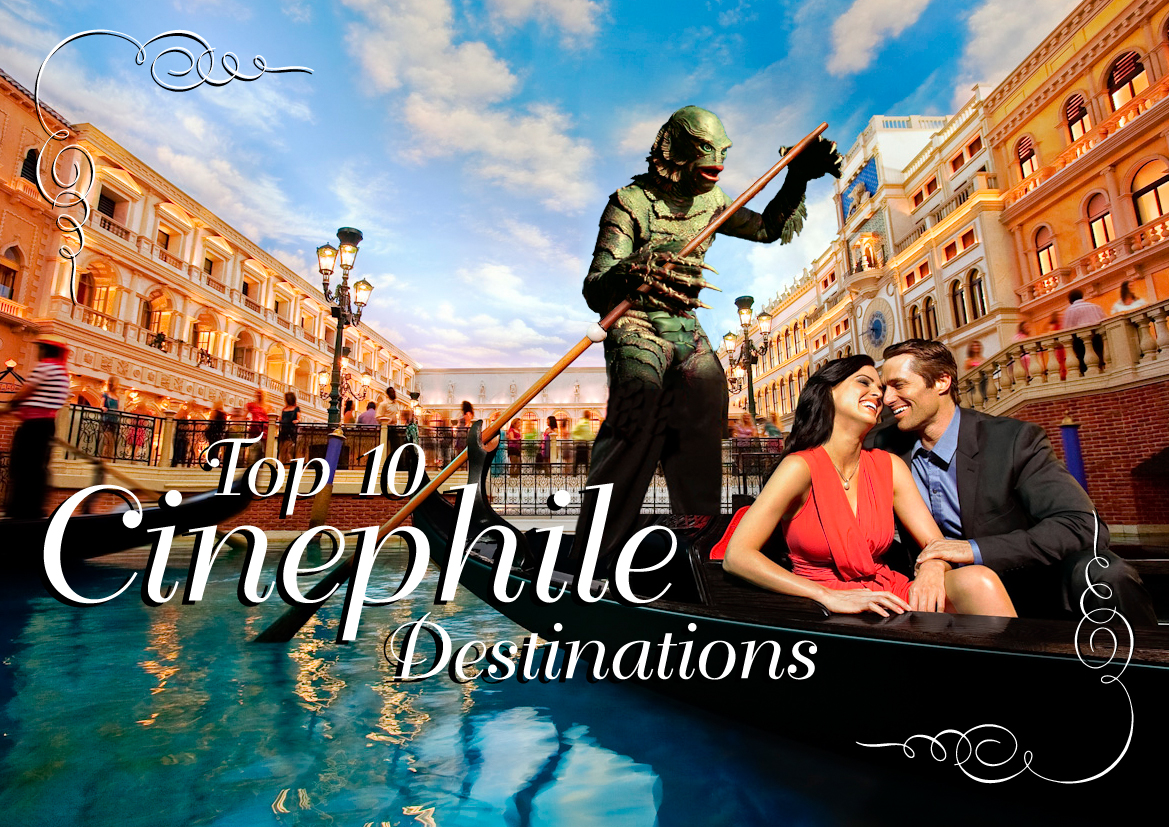 Love Film, Will Travel.
Foodies will fly halfway across the world to eat raw brains off a live donkey, while animal lovers fly to Germany to make sweet love to one. If you can pry a cinephile off their local cinema or home theatre, where would they go?
Here's Menstrual Bazin's top 10 suggestions:
---
1. Big Film Festivals
SCUM followers may prefer Dismaland to Disneyland, but at least once in your goddamned life, attend one of these high profile festivals: Toronto, Cannes, Sundance etc.
Beyond the celebrities, red carpet, paparazzi events and watching movies, try to peek into the more unglamorous movie and video markets. eg. Marché du Film (Cannes) and European Film Market (Berlinale). Try to attend special events like workshops or talks. Be a volunteer too perhaps?
Directors Q & As are popular at festivals. They are quite cool and makes a nice "special feature" to enrich and finish off the experience. Funny thing I always notice, movie's tone tends to run off on director's demeanour during Q & A. Or was it the other way round?
Scum Tip#01: Get up to date on how your favourite movie makers look like today. Will you recognise Wim Wenders if he walked straight at you? What about Terence Malik? Don't waste a good autograph or selfie opp.
---
2. Film Collectors' Fair
Just as Audiophiles fap over Hi-fi and Vinyl, every year hoards of mostly grey haired men fly, drive and limp their way to one of these.
…. A sight to behold
And
… Bargains to be had
And
… Conversations about someone you knew over the years just passed away.
(No kidding, it happens all the time)
Like the car mod scene, watch modders and their souped up Super8 Projectors attempt to run rings around IMAX ones, minus the race queens.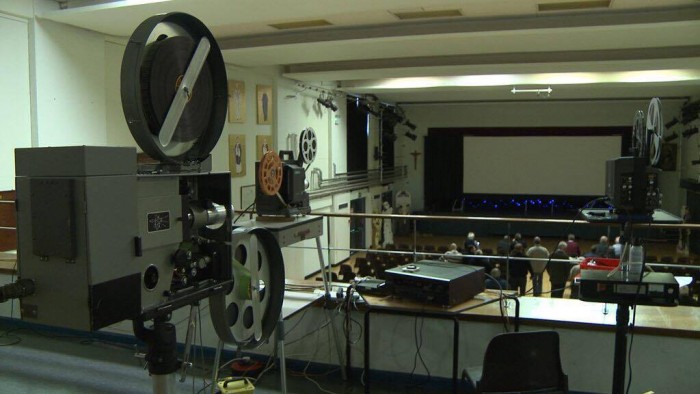 Notable fairs:
• Northwest Film Collectors Convention
(Blackpool, UK)
• BFCC (British Film Collectors Convention)
(Ealing, UK)
• Cinesea
(USA)
---
3. Watch a Nitrate Film
With depth and contrast so rich, it puts modern day Stereoscopic 3D to shame. Not many places left on earth authorised to safely screen them.
One of the more active places that does more frequent screenings and Nitrate Film Festivals: Eastman house
---
4. Large Format screenings and Festivals
The zenith of film experience – 70mm, Tod AO, Cinerama, Panavision Super 70, etc.
Living in a cultural wasteland like Singapore? The nearest real IMAX 70mm is in more culturally enlightened societies like Hyderabad, Manila, Bangkok and Taipei. All the more worthwhile to make a trip to one of these festivals.
Here's a listing of all the 70mm screenings happening around the world.
You cannot put your hands up when asked if you had watched 2001, Lawrence of Arabia, Interstellar, The Hateful Eight or even Star Wars (1977 – 70mm blow up with 6track Dolby stereo), if you had not seen them in 70mm. That's the deal.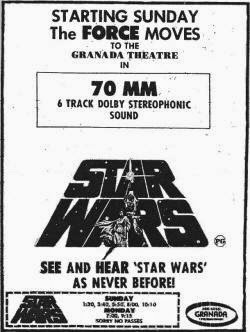 Scum Tip#02:  Watch the new Star Wars: The Force Awakens in film (Shot on 35mm and 70mm). Only 20 copies struck on 70mm, at cost of USD$45,000 each.
Screening only at these 15 venues worldwide.
Any true fan wouldn't pop their 2015 Star Wars cherry watching it any other way. They will travel light years to one of these locations even if far far away….
Check out this article if you need more convincing.
---
5. Geek/hipster/film school 16mm film screenings
Look out for the "alternative" scene in art/film schools or hipster infested joints organizing small intimate screenings of 16mm films. You will meet lots of cool and interesting characters. You get to meet and mingle with strange people who may alter your whole philosophy of cinema.
A particularly reliable and consistent one in UK: Cine-Real (though movie selection needs to be a tad shadier)
---
6. (Time travel likely required) Indian Popular Cinema Theatre Pre-Digital Era (pre 2005-2010) and (extinct?) Mobile Cinema a.k.a Reels on Wheels
Part 1: Mobile Cinema
The pop-up / travelling cinema is dying or has gone extinct … so hurry the f*** up and attend one! And believe me, it doesn't matter even if you don't understand the language.
Part 2: Popular Indian Cinema
Highlights of the Indian communal cinema experiences you cannot die without experiencing:
– The noise, thunderous applause (eg. When "Super Star Rajini" credit appears)
– Laughter at jokes (esp those only locals understand).
– Audience getting up and dancing out of pure joy. You can feel how the scenes affect people.
– Sobbing or crying out loud when Shah Rukh Khan's character dies.
– Interval breaks where we all go to lobby for some chaats, Limca or ThumsUp.
– Massive excited queues outside the theatre for major Pongal and Deepavali festive superstar movies.
Part 3: Overseas Indian Colonies (culturally speaking)
Major Kollywood premieres in Singapore can be riotous events at festival periods too (bit of a sausage-fest though).
Scum Tip#03: You might wanna do all that sooner than later as most of the above are getting kinda subdued now, not sure if it was due to the passive nature of digital projection or the shitty trend of popular movies.
---
7. Film Studios
Visit sound stages, backlots and legendary film sets!
Apart from the obvious theme park style Hollywood studio tours like Universal Studios or Warner Bros in California, there are proper cinephile worthy ones in other parts of the world:
a. AVM productions Studios (Vadapalani, Chennai)
Resist the urge to take off your shoes and worship the hallowed grounds where legends like Sivaji Ganesan, Kamal Hassan, Thalaivar Rajinikanth, Vijay, etc call their 'office'.
b. Studio Babelsberg (Pottsdam, Germany)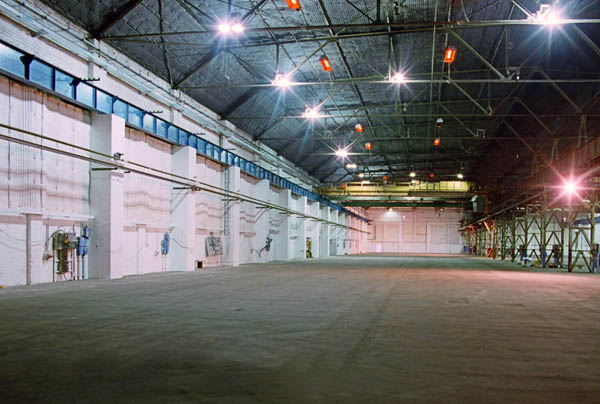 One of the oldest studios. From Fritz Lang's Metropolis to Inglorious Basterds
c. Cinecittà Studios (Rome)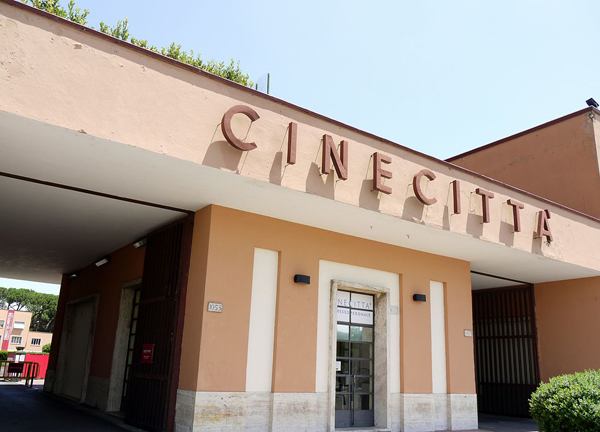 Yes!! The legendary one! Not the theme park "Cinecittà World" nearby leeching off its fame. From La Dolce Vita to Ben Hur, Thermae Romae and all things Fellini.
d. Bray Film Studios (Berkshire, UK)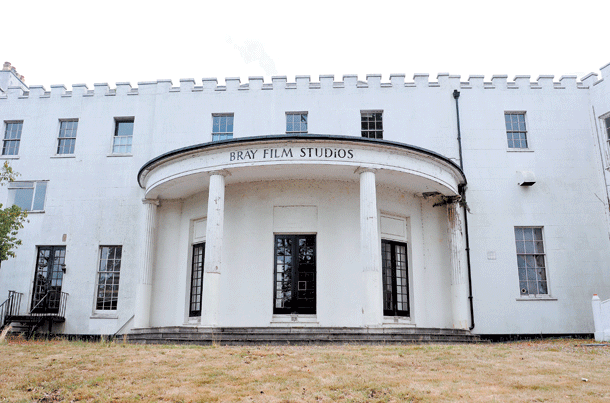 In the UK, Pinewood and Ealing have limited private tours, while Leavesden (currently Harry Potter tour) is a tad theme park-ish. I personally recommend rushing to The Spiritual Home of Hammer Studios in Bray before they f*** it up.
The SAVE BRAY STUDIOS page (spiritual home of Hammer studios)
---
8. Movie Marathons
Real cinephiles scoff at box sets. People used to be made of stronger stuff.
Now they complained about the last LOTR film being too long (3hr 21mins). In the 1920's Von Stroheim's Greed clocked almost 4hrs while Abel Gance's Napoleon lasted almost 6hrs! 70's cinephiles even braved screenings of Jacques Rivette's Out1 (>12hrs!).
One can argue it is unfair to compare LOTR to those movies. Much like how a big bowl of noodles goes down more easily than a small shot of turd.
Anyway, back to marathons. I especially like this one on 35mm FILM. Screens surprise "Scum Quality" selection for 24hrs annually: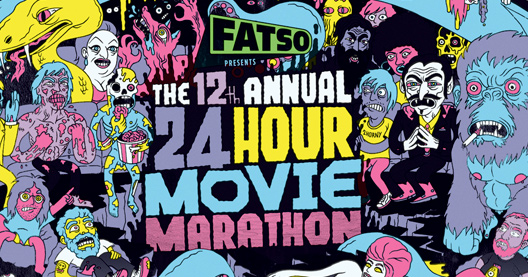 Scum Tip#04:  Book ahead cos it sells out fast! And BYO beanbags (depending on venue).
---
9. Live Orchestra Silent Era Feature (preferably nitrate)
You will realise that entertainment quality is no better or worst than it is today, just different!!
Scum Tip#05:  Some events promote the orchestra over the movie. You end up staring at the band with a small screen hovering behind them. Not Cool.
---
10. Chasing the Classics on 35mm
A new trend for the under 30s, is seeking out "the classics" in 35mm. Those of us lucky enough to live through 00s, 90s, even 80s took for granted the film experience. Now we see youngsters fully booking out and forming looooong queues to watch anything they can slap the term "classic" on. genre, cult, B-grade, even boobie classics. classics in any sense of the word, on Film.
From Casablanca to True Romance to Gremlins to Kurosawa… movies older people would not give a hoot if it shows again on TV. Cinephiles will seek out and check off their list of "must watch it first time on film".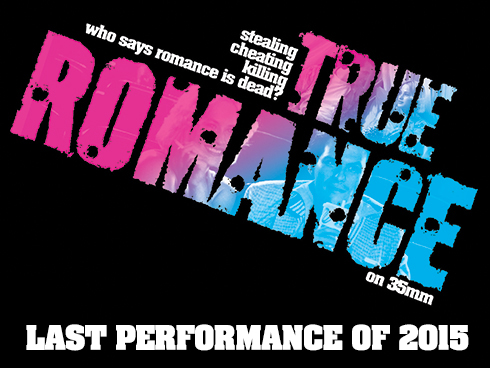 Observations: These youngsters are trying to outdo me. I realised a lot of junk entertainment they now call "classics", I only ever saw on VHS.
My list of shame: (I only saw on video)
– All the original Star Wars Trilogy
– Nouvelle Vague: Les Quatre Cents Coups , À Bout De Souffle 
– HK Cat III classics: 玉蒲團之偷情寶鑑 (Sex n Zen), 香港舞男 (Hong Kong Gigolo), 女机械人 (Robotrix), 聊齋艷譚 (Erotic Ghost Story)
– Cult: El Topo, Holy Mountain, Santa Sangre 
What's yours?
I remember thinking "what the hell?" After watching Powell & Pressburger's Colonel Blimp on bluray. I assumed my expectations where too high. However I came across a LPP 16mm copy and watched it again.. OMG… I now place it alongside The Red Shoes  (which I saw on 35mm). I wonder how many other classics I thought overrated and "meh!" all due to this mistake of watching it on bluray??
Scum Tip#06: Theatres have been known to swap 35mm for DVDs/DCP at last minute, so don't plan your whole trip over one screening.
——–
Disclaimer: this list is for Cinephiles, not celebrity-culture-whores. Such individuals try to score red carpet screening events, visit famous Movie locations, become miserable seat fillers, or camp at places (eg. Mediacorp radio gate) waiting to pounce on anyone remotely familiar.