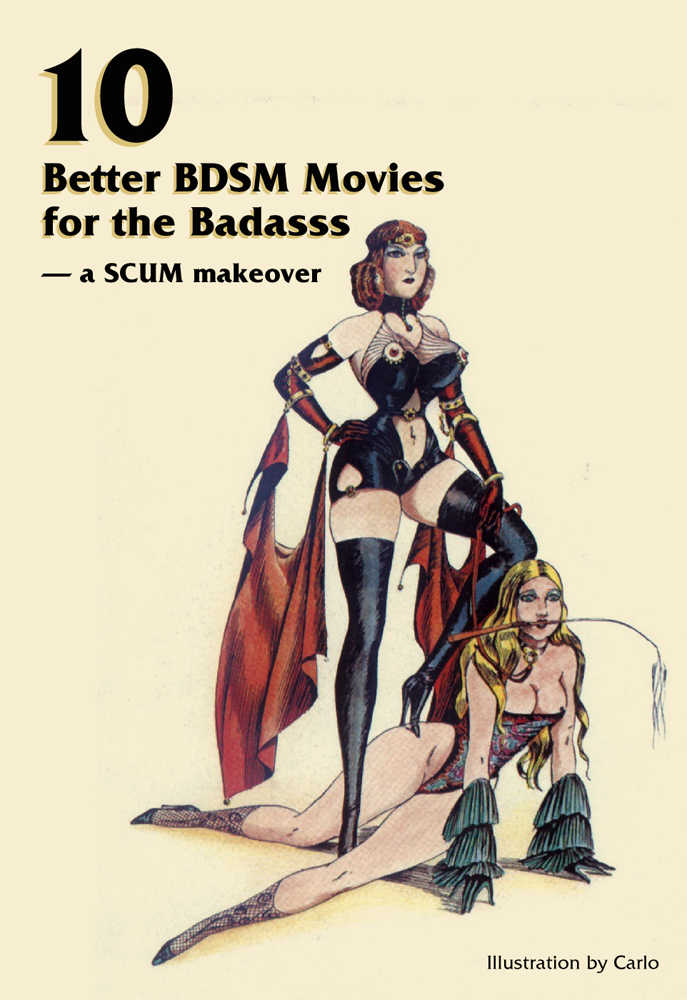 Every top ten list of movies often feature the usual suspects. Are those movies really that good? Or are people just ripping off each other's list?
Here at SCUM, we decided to offer our perfect antidote to the 10 typical, contrived titles listed by robo-parrot-academia-mindslaves.
---
#10 Perils of Gwendoline in the Land of the Yik Yak (1984)
Commonly mentioned in the action adventure romance genre: Romancing the Stone, Indiana Jones, Allan Quatermain, Barbarella…etc but with bad lip synch and with the "lost land" being a full fledged bondage fetish fantasy world.
> SCUM make-over: Ronal the Barbarian 3D (2011)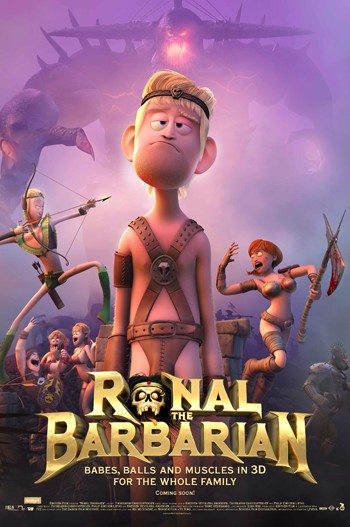 It's now the 21st century. We still love our BDSM themed adventures, but now we also love 3D animated movies. What better way to satisfy both needs. In a nutshell, it's G-string aficionados vs BDSM army. Highlight of the movie is the flying nutsack scene. Also features the best army marching song ever: "All that leather sure feels nice, get them in a tiny size…"
---
The quintessential BDSM film from the Land of the Rising Sun. This film unveils the hypocrisy and corruption of the modern sex industry in Japan, and how society as a whole condones it.
> SCUM makeover: Profane (2011)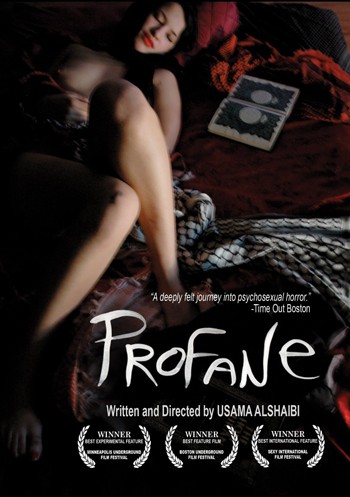 We propose Profane, because when was the last time you watched a BDSM film from an Iraqi director? Right?
---
Terrorised every BDSM list. With warranted justification, but it needs to be brought down on its knees.
> SCUM makeover: Bitter tears of Petra von Kant
Over the top depicting needs to be bent over and spanked with subtle elegance – Fassbinder style. Toss in some side servings of cuckolding, and you get a masterpiece.
---
Too intricate, beautiful, serious and dare I say, not remotely politically incorrect enough for our SCUM standards.
> SCUM makeover: Ilsa, She Wolf of the SS
Expect strong cheese when you hear North American Nazi sexpliotation. Welcome to Ilsa's world. It's a Buffet of castration, extreme sadism, torture, human experiments, lots of boobies and loads of fun.
---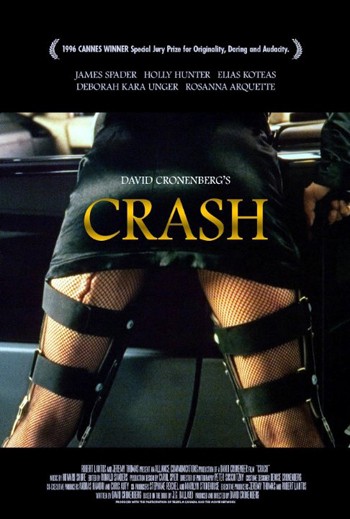 Raymond Reddington finds himself on the wrong end of our makeover once again. This time, it's not his fault – I don't consider this a BDSM flick.. More a high brow, high concept pretentious, fetish fantasy.
> SCUM makeover: R100 (2013)
This is how truly pretentious, conceptual fetish fantasy outta be. The Queen of Saliva sequence is a supreme accomplishment in modern cinema which I can watch on heavy rotation. The clandestine agency deserves to exist in real life… Maybe it already does? Ask a Singaporean, they may recognise that formidable blonde CEO. You can read our film review here.
---
The original male dom kink sensation for the masses. Took 12 years for payback, just follow Mickey Rouke's stench to….
> SCUM makeover: Thursday (1998)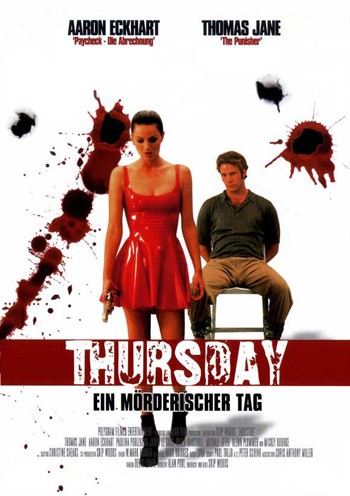 Not a BDSM movie, but forever immortalised by the Femdom rape scene featuring a red latex clad baddie (played by ex-model Paulina Porizkova) violating our poor tied up protagonist who looks like he's gonna cry. Boo hoo.
---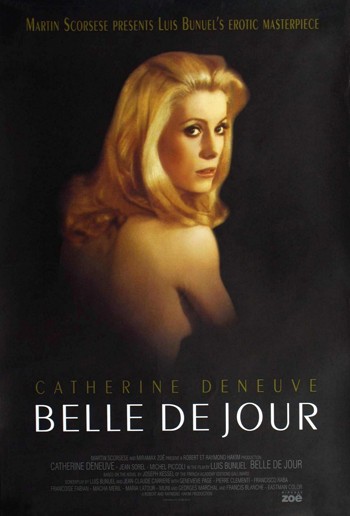 The erotic masterpiece from the master of the surreal, Luis Bunuel.
> SCUM makeover: The Pet (2006)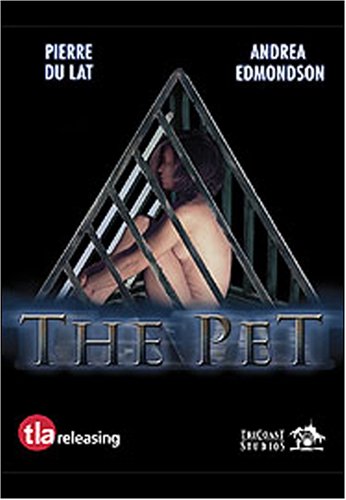 Surreal? We prefer to get real! There's no being a Pet du Jour on this. A pet's for life – though it applies to people in actual Master/Pet relationships. This whole movie's kinda surreal, ironically.
---
Soon to be mainstay in many list of quality BDSM movies. It is not just a BDSM themed movie, it is a movie entirely about such a relationship. Although written and directed by a man (a defiantly balding one too), the universe is populated with just women.
> SCUM makeover: Querelle (1982)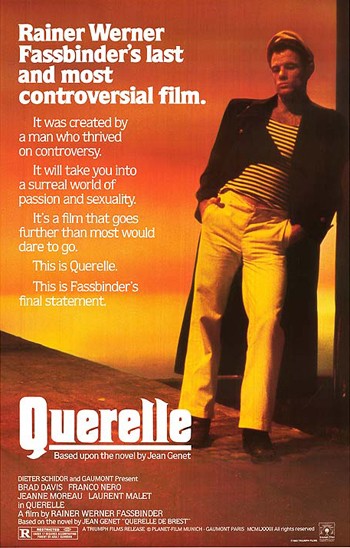 Escape the world of women and into the sweaty kingdom of cock. It's a cock-heady cocktail of brutality, betrayal, submission, affection, passion, gay philosophy and self discovery. This one's a cockfest… Even the buildings in the backdrop.
Watching it is like deliberately losing a bet to screw Fassbinder's wife. . . If you've seen it you'll Nono what I mean.
---
Yaaaaaawwwnnnnnn
> SCUM makeover: Bambola (1996)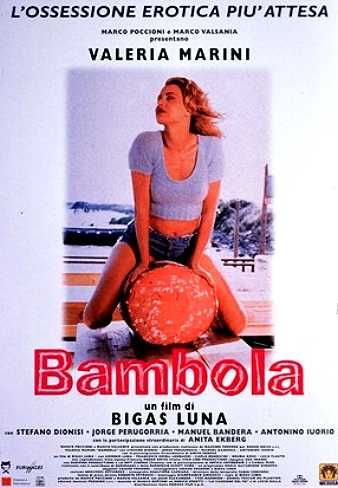 Fug statistics. Bondage shouldn't be dominated by rich pretty boys. Sordid, mean and dirty. This Italian masterpiece by Catalan bad boy Bigas Luna offers a mayhem of a relationship that drags those perfectly lit posh suits and bedsheets face-first thru the mud. Guaranteed to erase the stench of Fifty Shade's good taste into oblivion. Expensive ties don't turn women on, Eels do.
---
…And finally, the Greatest BDSM pic of all time:
#1 The Passion of the Christ (2004)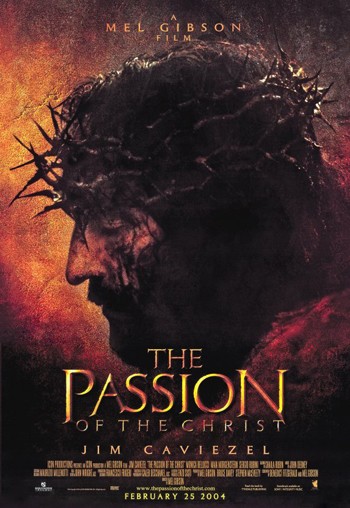 Our protagonist takes his sub relationship with man to such extremes that it borderlines snuff. Must have forgotten his safe word.
> SCUM makeover: Stray Dogs (2013)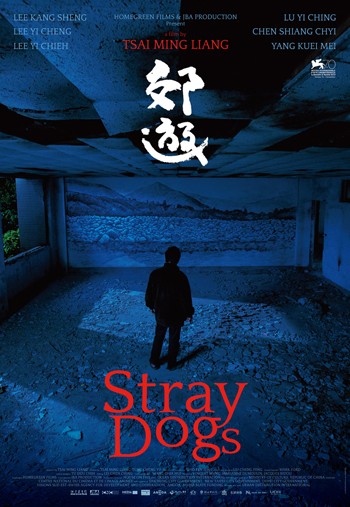 If you are still reading, you must kinda like watching pain quite a bit. So why not suffer the ultimate pain and turn the torture now upon yourself!??  No one else I know managed to make 2.5hrs seem like 2.5days while taking in full house for screenings and scores of accolades.
Tsai Ming Liang may not be to fellow SCUM Mountain Monkey's taste,  but it has a huge following of slaves worshipping every torturous second of nothing happening.
Since downgrading from 35mm film to digital cameras, I'm surprised he hasn't yet embark on hour long shots or a 25-hour long feature. Depending on your leanings, there are 2 possible safe words: "toilet" or "fraud".